What is the tech startup industry just figuring out that we already knew?
That Vernon is the place to live, of course!
The Vernon Morning Star brought us an article back in January announcing that the tech sector added $1.02 billion to the local Okanagan economy in 2013:
"Accelerate Okanagan CEO, Pilar Portela, said the study shows why the Okanagan is one of the best places in Canada to start or invest in a tech business.
'Startups and tech companies in the Okanagan have great access to vital resources,' said Portela. 'With over 6,500 highly skilled tech workers, an international airport that offers non-stop flights to 64 destinations, and easy access to vital business support programs and services, the Okanagan is a thriving entrepreneurial community that offers everything today's startups need for success.'
The growth of the tech industry in the Okanagan is creating thousands of jobs for the many highly skilled people who move to the area to enjoy the Okanagan lifestyle. For Accelerate Okanagan and other local organizations that support the tech industry, this is good news."
It's also good news for the housing market.
According to their website, Accelerate Okanagan "helps develop and support creative entrepreneurs in the technology community. [They] do this through programs and resources, acting as a hub for connecting like-minded individuals and companies with goals of growth and success."
While based in Kelowna, Accelerate Okanagan has connections in Vernon, specifically Startup Vernon, which is "a community of entrepreneurs, developers, designers, and creatives building a tech industry in Vernon. Their focus is to build and support companies that create software products: web apps, mobile apps, and desktop apps."
Justin Jackson, a member of Startup Vernon has only good things to say about Vernon: "As I look at Vernon's entrepreneurial history, the culture of the city, and the attitude of the people who move here, it's clear we need to forge a different path.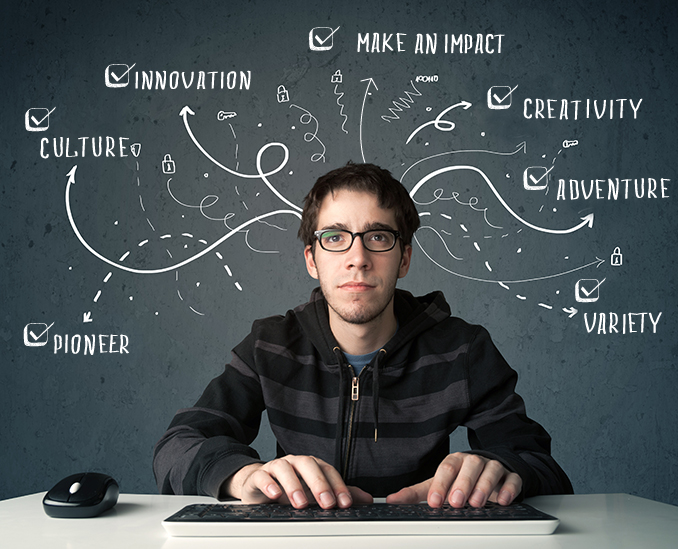 Vernon is a city of do-it-yourselfers, bootstrappers, and makers. Our large local companies all started as small businesses, built from the ground up: Kal-Tire, Tekmar and Tolko."
Also deserving attention, Progressive Solutions, a technology company specializing in lumber and building materials software, was recently bought by Epicor, an international software company that now has a location in Vernon, BC!
So what does this mean for you? With billions being invested in the tech industry in the Okanagan, Vernon included, it's a great time to think about selling your home with people being drawn here for more reasons that the sunshine and lakes!
For all industries, it is the perfect place to raise a family and enjoy all the beauty and wonder Vernon has to offer. It's the perfect spot, only 25 minutes from a world class, international airport. In Vernon, you get the small town feel, with big city amenities.
February has come roaring back as sales rose 22% over February last year. More days of sunshine, warmer weather and melting snow is giving an early start to our local spring real estate market. 2015 is looking more like the right time to sell your home. Lower interest rates forecast for most of this year will keep Buyers in the market. Read on for more details.
Sales - The total sales for the 12 months ending February 2015 was at 1,020, up 28% from the 12 months ending February 2013 and still the highest volume of sales in the last 7 years since 2007 and up slightly from last month's 26% increase.
Inventory - The average monthly inventory of single family homes dropped 14% to 537 for the last 12 months ending in February 2015, again, the lowest average inventory we have seen in the last 7 years. Inventory has not been this low since 2007, the year before the start of the recession triggered by the US banking crisis. The 12 month average dropped slightly less than last month's 15% likely because more Sellers are realizing that this could be the year to sell their home and are calling their REALTOR® to get their home listed and sold.
Prices - Average median prices are still flat right now. At $345,135, average median prices for the last 12 months ending in February 2015 are virtually unchanged (up less than 1%) from 12 months ending in February 2014. This is another indication that the market remains cool. I continue to watch the statistics over the next 3 months with great interest.
Using an HPI (Home Price Index) is still the best way to determine the value of your home. The HPI considers all the sales of a typical house in a certain area and compares them to the same type of houses sold in the previous years. We find when we do an HPI that house prices are still doing different things in different areas and in different price ranges. I would be happy to do an HPI evaluation on any property you have or want to buy. Simply give me a call or send me an email.
Absorption Rate - The rate at which our inventory is being absorbed by sales was flat compared to last month. The average absorption rate of 15.36% over the 12 month period ending February 2015, is still the highest in the last 7 years and up slightly from last month's 15.16%. At the end of February 2015, there was 12 months of inventory available on the market, up again from last month's 11. This is considered more of a short term Buyers' market favouring Buyers over Sellers with more inventory to choose from and Sellers having to adjust their prices down to affect a sale.
From these numbers, it will be interesting to watch how the spring market continues to unfold. The federal bank's decision to cut interest rates was a direct attempt to stimulate the economy and we will see how that works over the coming months. I spoke with Tanis Yawney, a mortgage specialist at RBC who said that when the interest rate cut was announced, her phone started ringing and has not stopped.
At this point we still expect that the market over the next 6 to 18 months will be characterized by increasing sales and lower inventory moving towards a market that favours Sellers with more competition from Buyers and slowly rising prices. Prices will rise when consumer confidence gathers momentum and brings with it more Buyers.
If you have any questions about the market, please feel free to contact me at any time. You can go to my stats page here to view the graphs and full detailed data.